The almond tree is a marvel of nature that has been admired for its stunning beauty for centuries. During the spring season, almond trees burst into bloom, filling the surrounding landscape with an array of pink and white flowers. These blossoms are not only a delight to the senses but also have significant cultural and religious significance in many parts of the world. In this essay, we will focus on the aesthetical aspect of almond tree flowering and explore the reasons why this natural phenomenon is so captivating.
The beauty of the almond tree's flowering can be attributed to its delicate and intricate design. The flowers are small and delicate, with five petals that range in color from pale pink to dark rose. The petals form a cup-like shape, with a small yellow center that holds the reproductive organs. These delicate flowers grow in clusters, creating a magnificent display of color and texture against the green foliage of the almond tree.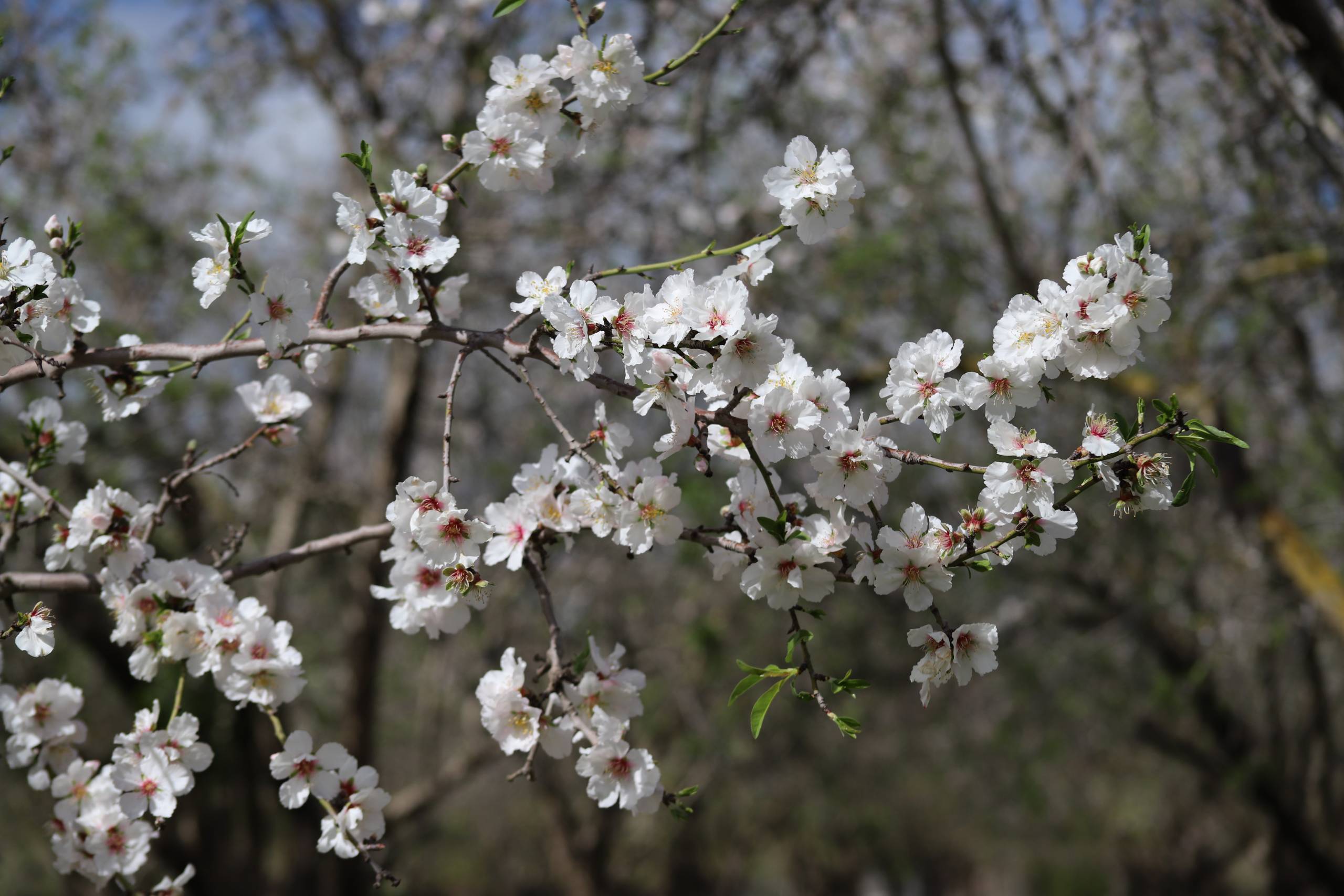 The almond tree's flowering period is relatively short, lasting only a few weeks during the spring season. This short-lived period of blooming only adds to the appeal and allure of these beautiful flowers. The blooms are a reminder of the fleeting nature of beauty and the importance of appreciating and savoring the present moment.
The beauty of the almond tree's flowering has captured the imagination of poets and artists for centuries. The delicate pink and white blossoms have been the subject of countless paintings, poems, and songs. The romantic appeal of these flowers is further heightened by their association with love and fertility. In some cultures, the almond tree is a symbol of new beginnings, hope, and renewal.
Beyond their aesthetic value, the flowers of the almond tree play a critical role in the tree's reproductive cycle. The almond tree relies on pollinators such as bees to transfer pollen from one flower to another, allowing the tree to produce almonds. The blossoms' beauty, therefore, serves a practical purpose in ensuring the continuation of the species.
The almond tree's flowering is a wonder of nature that captivates the senses and the imagination. The delicate beauty of the pink and white blossoms, combined with their fleeting nature, creates a sense of wonder and appreciation for the present moment. Whether enjoyed for their aesthetic value or their practical role in the tree's reproduction, the almond tree's blossoms are a stunning example of the natural world's endless beauty and diversity.