Optical illusions have always fascinated us with their ability to deceive our senses and challenge our perception of reality. In recent years, the integration of optical illusions into effect filters has gained significant attention in the world of photography and digital art. These filters, often found in popular photo editing apps and software, have evolved beyond simple color adjustments and now incorporate intricate optical illusions to create captivating and immersive visual experiences. In this article, we'll explore the role of optical illusions in effect filters and how they contribute to the creation of stunning and memorable images.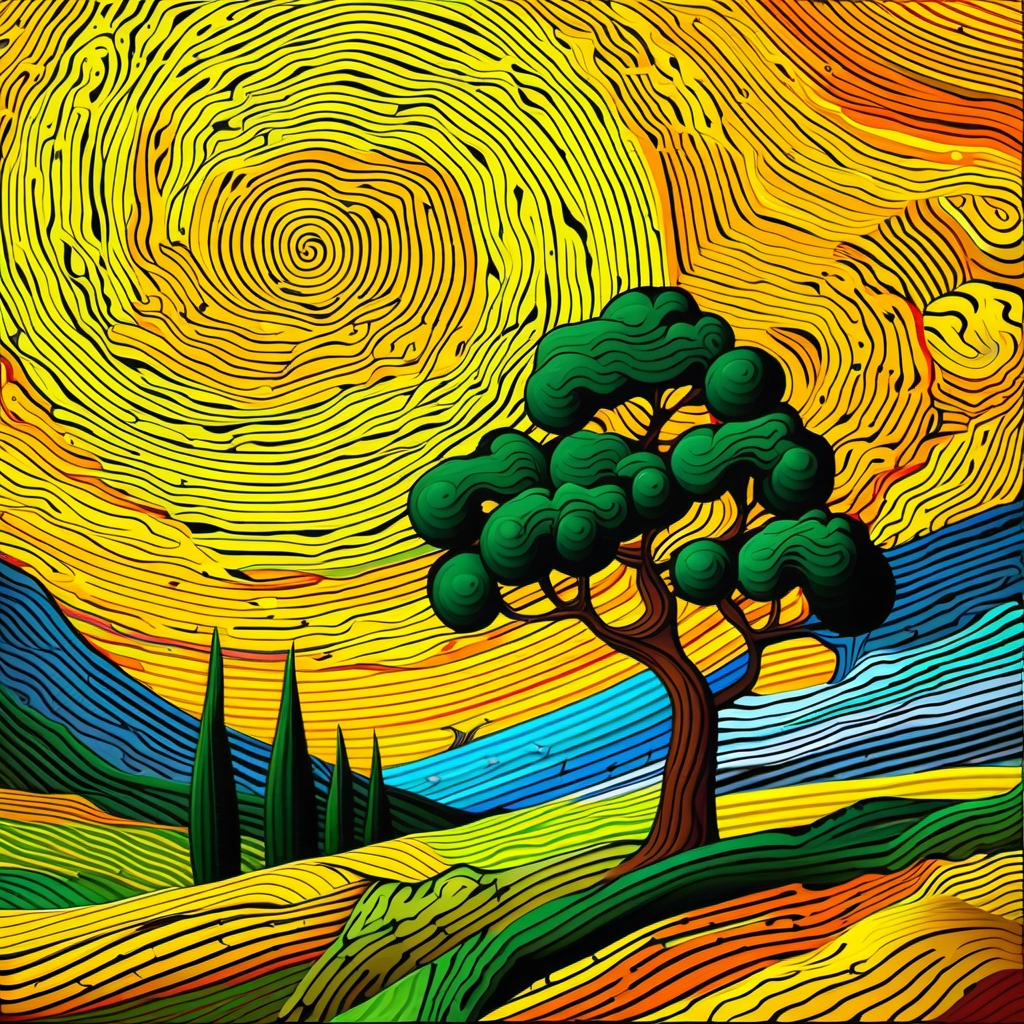 Sponsored by Israel News
Enhancing Creativity
One of the primary roles of optical illusions in effect filters is to enhance the creativity of photographers and digital artists. These illusions offer an entirely new dimension of artistic expression by allowing individuals to manipulate reality and create surreal and mind-bending visuals. By integrating illusions like mirroring, tunnel effects, and kaleidoscopic patterns, creators can transform mundane scenes into mesmerizing works of art. Optical illusions provide a limitless playground for experimentation, enabling artists to push the boundaries of their imagination.
Emphasizing Focus
Another crucial role of optical illusions in effect filters is their ability to emphasize and manipulate the viewer's focus within an image. Filters that employ depth-of-field illusions, such as blurring the background or foreground while keeping the subject sharp, can draw the viewer's attention to the intended focal point. This helps convey a story or message more effectively and guides the viewer's gaze to specific elements of the composition. By utilizing optical illusions, creators can control where the viewer's eye goes, thereby enhancing the narrative within the image.
Creating Emotional Impact
Optical illusions can also be harnessed to evoke powerful emotional responses in viewers. Filters that employ techniques like color gradients, warping, and light manipulation can influence the mood and atmosphere of an image. For example, a filter that distorts and intensifies colors may evoke a sense of chaos or surrealism, while softening and diffusing light can create a dreamy and romantic ambiance. These emotional impacts can be used strategically to connect with the audience and convey the desired message or feeling.
Expanding the Realm of Abstract Art
Effect filters with optical illusions have significantly contributed to the expansion of abstract art in the digital era. Abstract art often seeks to convey emotions, concepts, or experiences without relying on a clear representation of reality. Optical illusions, such as fractal patterns, morphing geometries, and abstract transformations, provide a rich toolkit for abstract artists to explore and communicate their visions. These illusions allow artists to venture into the uncharted territory of the mind, pushing the boundaries of traditional artistic expression.
Enhancing Storytelling
The incorporation of optical illusions into effect filters has also played a pivotal role in enhancing storytelling through visual media. Whether in photography, film, or graphic design, these filters enable creators to add layers of complexity and intrigue to their narratives. By manipulating reality through illusions, creators can symbolize metaphors, create visual metaphysics, or depict alternate dimensions. This storytelling potential invites viewers to engage more deeply with the visual content and ponder the underlying messages and themes.
The role of optical illusions in effect filters is profound and multifaceted. These illusions empower artists and photographers to explore new dimensions of creativity, emphasize focus, create emotional impact, expand the realm of abstract art, and enhance storytelling. As technology continues to advance and effect filters become more sophisticated, the integration of optical illusions will likely play an even more significant role in shaping the future of visual art and photography. With their ability to captivate and challenge our perception, optical illusions continue to push the boundaries of what is possible in the world of digital imagery.