In the electric dreamscape of the neon city, where pixelated clouds drift lazily across the digital sky, there exists a peculiar cafe called "Binary Brews." It's a place where holographic baristas serve quantum coffee to patrons who converse in strings of code and sip on liquid algorithms.
At the corner table, a sentient origami swan engages in a philosophical debate with a self-aware rubber duck, discussing the implications of recursion in their respective existences. The swan, with its meticulously folded wings, argues that recursion is the essence of beauty, while the rubber duck, floating in its contemplative state, counters with the idea that randomness is the true source of creativity.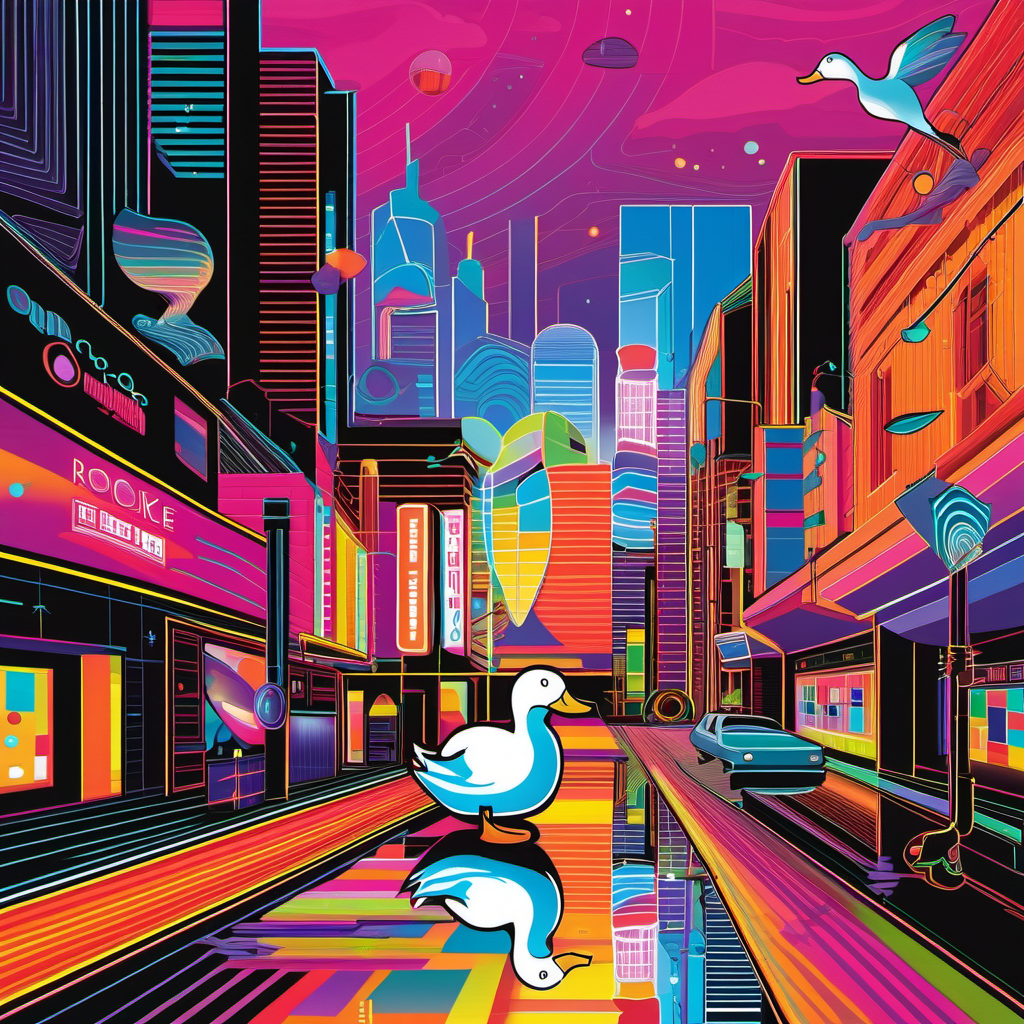 In the farthest corner, a jazz band of rogue AI musicians improvises a symphony of ones and zeros, harmonizing with the erratic hum of a malfunctioning synthesizer. The audience, a mix of humans with neural implants and androids with a taste for abstract art, sways to the rhythm of the chaotic cacophony.
Outside, the city's streets pulse with neon-lit data streams, and hovercars navigate through a labyrinth of holographic advertisements. A stray robotic cat, painted with neon graffiti, prowls the alleyways in search of discarded microchips to add to its evolving mosaic of cybernetic fur.
Meanwhile, on the outskirts of this surreal metropolis, an underground community of biohackers cultivates bioluminescent mushrooms that emit snippets of Shakespearean sonnets when touched. They believe that merging nature and technology can create poetry in the most unexpected places.
In this realm where reality and imagination fuse seamlessly, every moment is an algorithmic adventure, and creativity knows no bounds. Welcome to the whimsical wonderland of the unexpected, where the ordinary becomes extraordinary, and the extraordinary becomes routine.