Once upon a time, in the late 19th century, there was a young black woman named Sophia. Sophia had always dreamed of traveling to Venice, the city of love and beauty, but she never expected to feel so alone and desolate once she arrived.
Sophia had saved up for years to afford the trip, but once she arrived, she found that the city was not as welcoming as she had hoped. The locals stared at her with suspicion and disdain, and she struggled to find a place to stay. Eventually, she found a small room in a rundown inn, but the landlord treated her poorly and refused to rent to her for more than a week.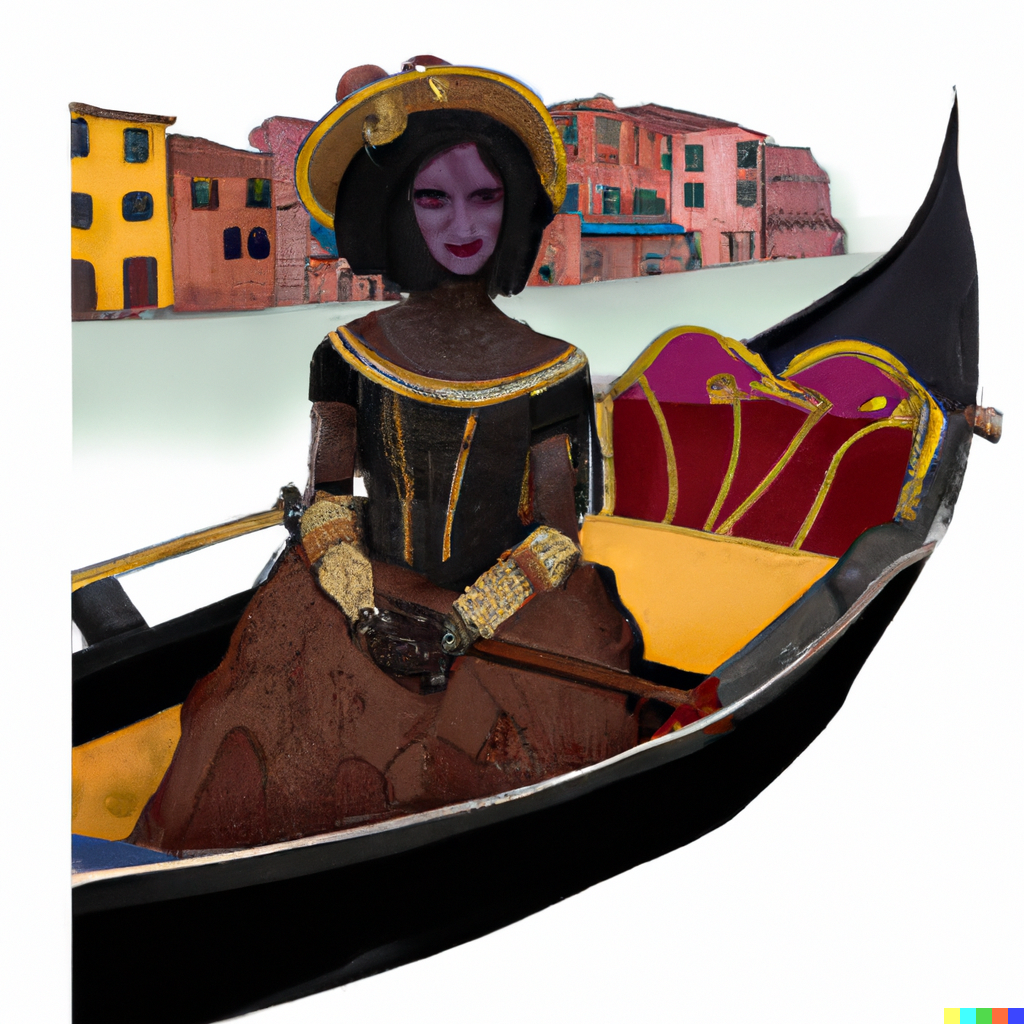 Feeling lonely and out of place, Sophia decided to explore the city. She walked the winding streets and crossed the small canals, taking in the sights and sounds of Venice. But everywhere she went, she felt the weight of the locals' gazes upon her. She tried to ignore it and enjoy the beauty of the city, but the feeling of alienation only grew stronger.
Sophia found solace in the company of the few other black travelers she met in the city, but even their presence couldn't shake the feeling of desolation that had taken hold of her. She longed to return home, but she couldn't bear the thought of admitting defeat and leaving Venice without truly experiencing it.
One evening, as Sophia walked along the edge of a canal, she heard a faint melody wafting through the air. She followed the sound and found herself at a small café, where a group of musicians were playing. Sophia sat down and listened, letting the music wash over her. As she listened, she realized that the musicians were all black, like her, and the thought gave her a small sense of comfort.
For the rest of her stay, Sophia made a point to seek out the café and listen to the musicians play. It was the one place where she felt truly at home in Venice. Even though her trip was not as she imagined, she knew that she had found something special and unique in that small café. Sophia returned home with a new appreciation for the beauty of Venice, and the knowledge that in the end, it was not the city that had made her feel so alone, but her own perceptions and prejudices.